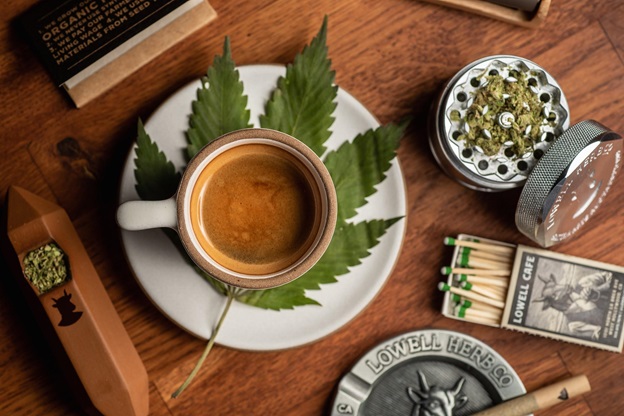 Much to the displeasure of those who understand the chemistry and physical properties of the cannabis plant and the many benefits it offers, it has been the subject of harsh restrictions and draconian legal deterrents for decades. Only recently have a number of merchants in a handful of states been able to set up shop and sell marijuana or its derivatives.
Most people are aware of the legal gains that have been made in places like Colorado. But not everyone has heard of the first restaurant in the United States to win the legal right to sell cannabis-based items on their menu. After earning a reputation for being one of the higher-end "pre-roll" brands in California, Lowell Farms recently became the first to open a fully legal "cannabis cafe."
The creation of the Cannabis Cafe was the product of a four-year project. Lowell Farms is a pioneer in the production of cannabis and hemp products. The organization saw its humble beginnings in 1909 when William Lowell started growing Indian Hemp on his central coast farm.
Most people who know about the history of the legalization of marijuana pin the origins of the prohibition on newspaper magnate William Randolph Hearst. Hearst's rival news printers were printing their newspapers on paper made from hemp. Because hemp is cheaper to produce than conventional paper- Hearst's rivals had his organization at a disadvantage. Hearst went to war on cannabis, seeking to criminalize it as a dangerous psychoactive substance.
But, long in advance of Hearst's involvement in the criminalization of cannabis users, William Lowell faced the ire of one Henry J. Finger, who sought to outlaw Lowell's operation due to Finger's dislike of "marijuana being smoked by the wrong kinds of people." Finger had a hand in the passing of the 1913 "Poison Act," which stands as one of the early dog-ears in the history of cannabis prohibition. Since then, the war on the plant and those who use it has driven innumerable hemp producers underground.
Today, Lowell farms stands as a proud leader in the march to restore cannabis to its rightful place in the market as a resource for valuable products. The first step in the process was making it legal to sell cannabis products under restricted conditions. After that, it was necessary to normalize the consumption of cannabis products by selling it in limited locations and limited circumstances- much as alcohol can only be legally consumed in restricted conditions. For example, it is illegal to walk around with open containers of alcohol and to become intoxicated in public.
The legal and industrial innovators at Lowell Farms sought to remove the stigma of using and consuming cannabis products by pushing for broader use under limited circumstances. Patrons can, for example, consume cannabis products in certain designated areas, to quote Vincent Vega. This, in turn, creates the market- thereby setting the stage for an establishment like Lowell Farms' Cannabis Cafe.
The measure to create a legal exemption for an establishment to obtain a license to serve cannabis products was passed unanimously in the West Hollywood Business License Commission. The measure was championed by Lowell Farms, making the organization a true pioneer in the continued fight to restore a medicinal, nutritious, and immensely useful plant to its rightful status as a venerated good, rather than a demonized controlled substance.
The Lowell Cafe opened this year on the first of October and allows patrons to smoke marijuana indoors and to purchase several cannabis menu items.
Restaurant director, Kevin Brady said, "We have families reaching out wanting to bring their kids or grandparents and high school groups of friends flying from all over the world."
Not surprisingly, the cafe is a hit in the downtown West Hollywood neighborhood that it calls home. It represents a victory for the marijuana legalization movement and has been a boon for locals looking for a nice way to relax after a meal.